The Bluelab METCOM combo meter for pH is an excellent portable tool that can measures pH levels, conductivity, and water temperature. It can measure pH, conductivity, and temperature simultaneously in nutrient reservoirs, run-off, and water supply. This innovative meter provides you accurate readings when and where you need to check.
It is an instrument that can measure the rate of hydrogen ion and hydrogen ion activity in water. also, it can be used to measure the acidity or alkalinity of the water and helps to enjoy more safely in your pool. this instrument comes with ppm 500, ppm 700, and CF with lab-quality glass that can be used for the pool, drinking water, brewing, and growing.
It is a very handy and handheld device that is easy to use. it is a very essential as well as a convenient tool to get highly accurate data of pH levels and temperature levels of nutrient water that is important for healthy and effective growth.
Top features and benefits of Bluelab Metcom combo meter for pH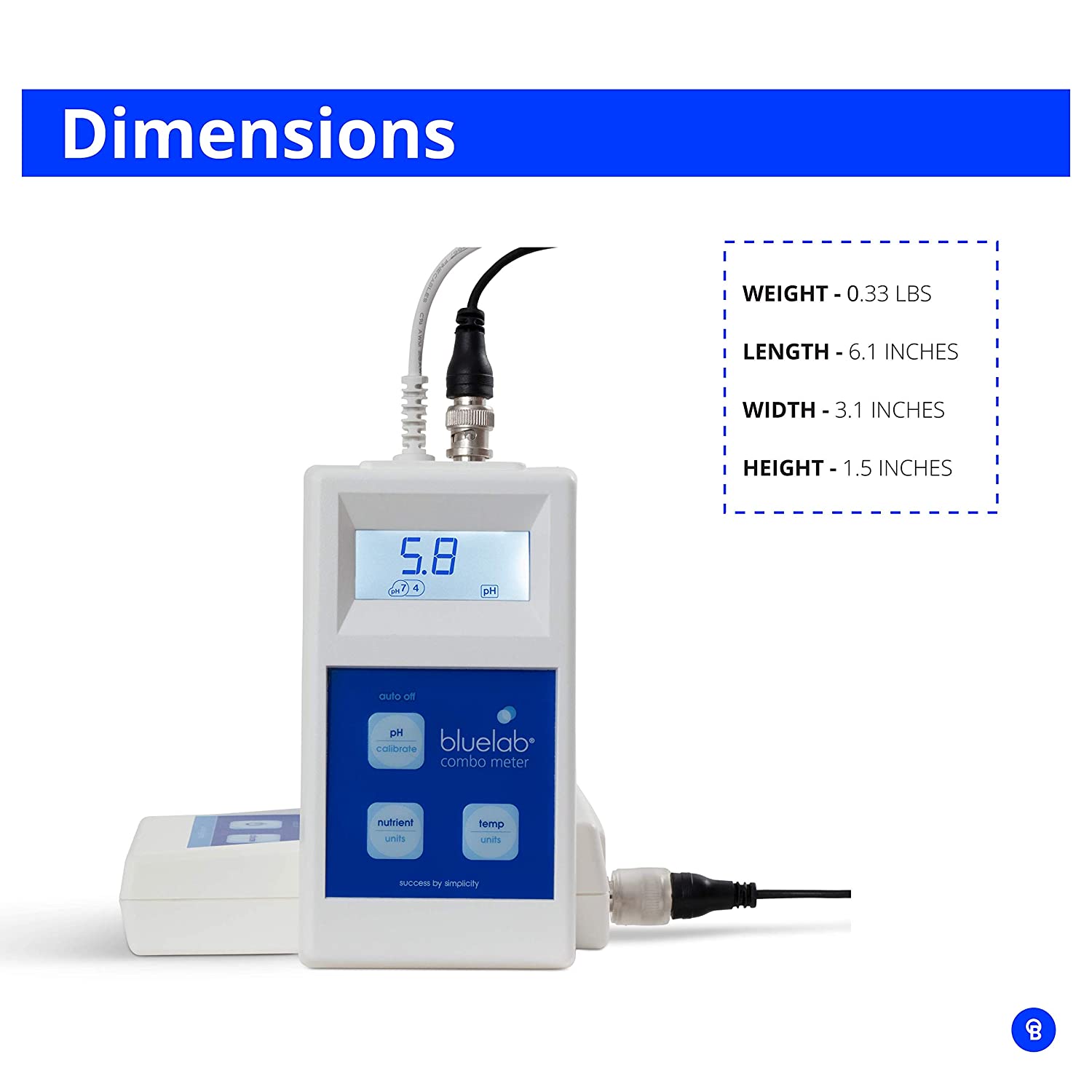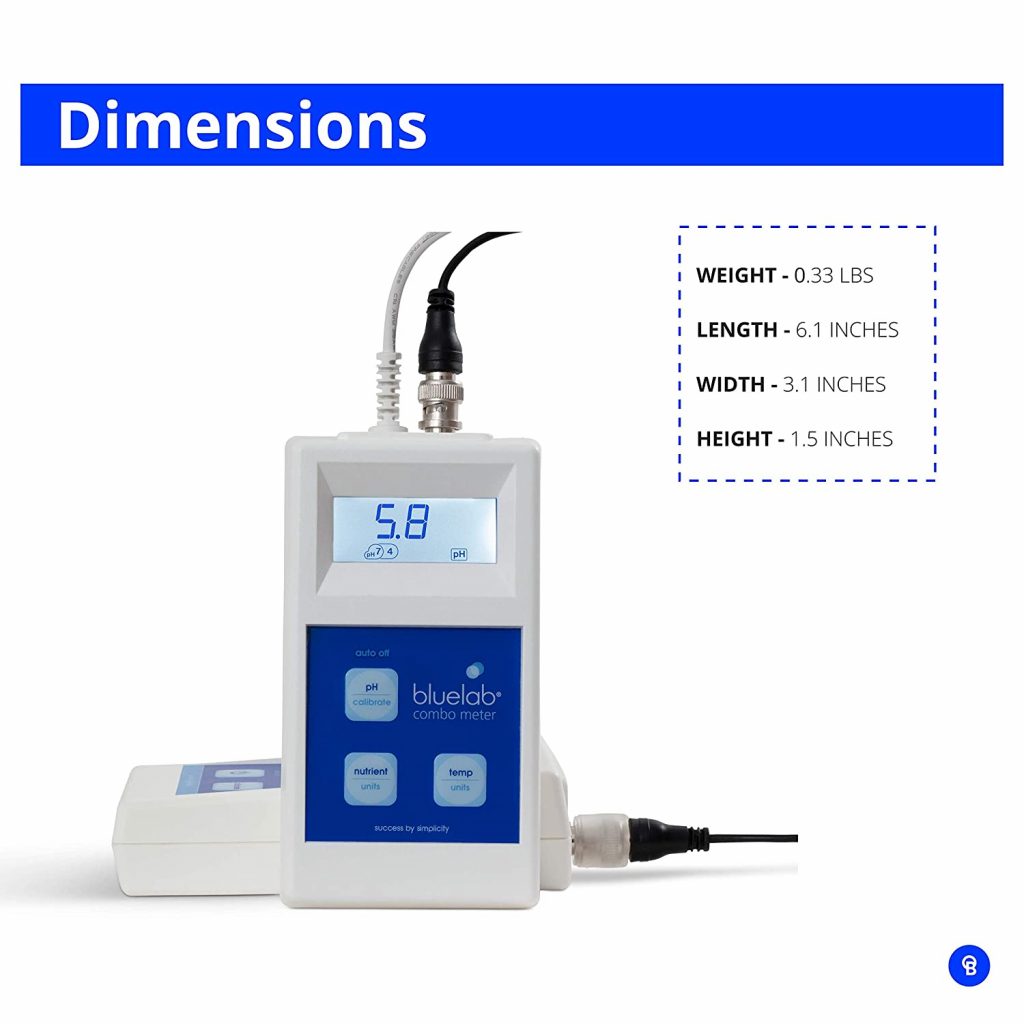 If you are experiencing yellow leaves and slow growth, then the Bluelab combo meter will tell you the important parameters are within the plant's needs. It comes with two probes one is a Bluelab pH Probe and the rest is a blue lab conductivity or temperature probe. It also has some outstanding and fantastic features and benefits that are discussed below. Let's dive in;
Customizable and convenient measurement scales
Feel superior comfort to measure pH level, temperature, TDS, conductivity with this combo meter. It doesn't require any calibration for conductivity and temperature. Comes with a double junction probe and an easy two-point pH calibration method for utmost accuracy. This double junction pH probe is replaceable and comes high grade with the Bluelab Metcom combo meter for pH. With this preferred measurement scale, you can manage your Bluelab combo meter more easily.
Simple calibration for pH
It comes with a simple two-point calibration method to get rid of the tension of pH calibration. This pH probe comes with a 30-day calibration indicator that can be easily viewed on your meter's display. You don't need to calibrate separately for conductivity or temperature. It is also designed with auto temperature compensation that makes this digital and innovative meter a convenient instrument. It has a large LCD screen display and calibration reminder. With this large display, you will be able to see data.
New Zealand-made quality, built for growers
The blue lab combo meter is designed and built with growers and for growers. This meter is made in New Zealand and manufactured by Bluelab. Undoubtedly, Bluelab is the top leading industry known for quality products. They offer a 5-year limited warranty with proof of buy.
Easy to use and lightweight design
This combo meter is easy to use and portable. It doesn't require a power supply to operate. You can get quick and highly accurate readings anytime and anywhere. Intelligently simple design that's easy to use, clean, and calibrate. With this meter there are lots of kits are included like 2 AAA batteries, calibration solution. It works with the Bluelab leap pH probe for direct media measurements. Designed with auto-off function, low battery indicator, units for temperature.
Is the Bluelab combo meter suitable for your needs?
If you're realizing problems with yellow leaves or slow planted growth, the Bluelab would be the fantastic solution for you to know them quickly. this unit is more convenient and strong as well as efficient. It is easy to use and much portable. It runs with AAA batteries that save your energy.
Pros
Lightweight and portable.
Large screen is easy to read LCD.
Featured with auto switch-off modes and low battery indicator.
Simple push-button calibration indicator.
Cons
Slightly expensive in its class.
How does the METCOM combo meter stand out in the competition?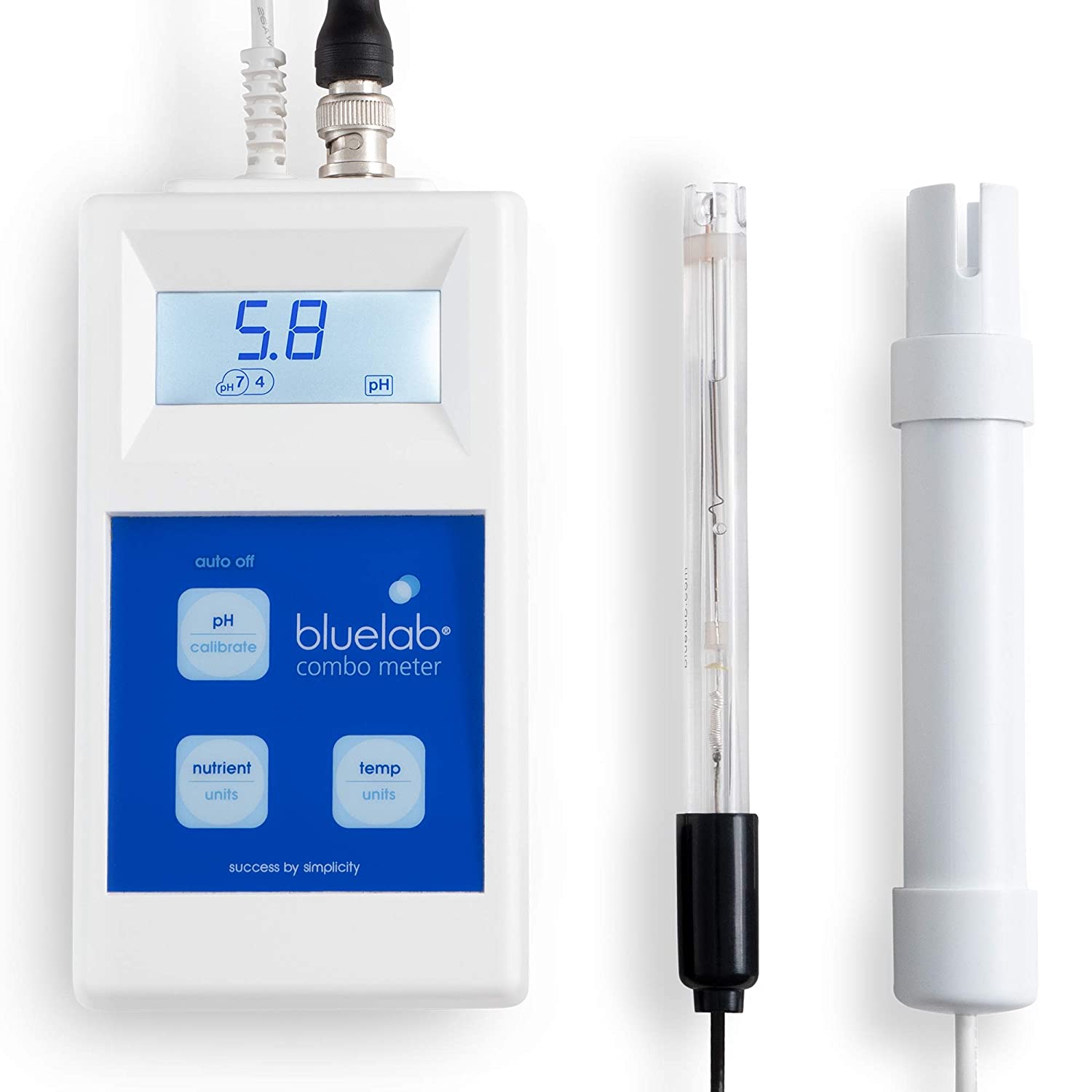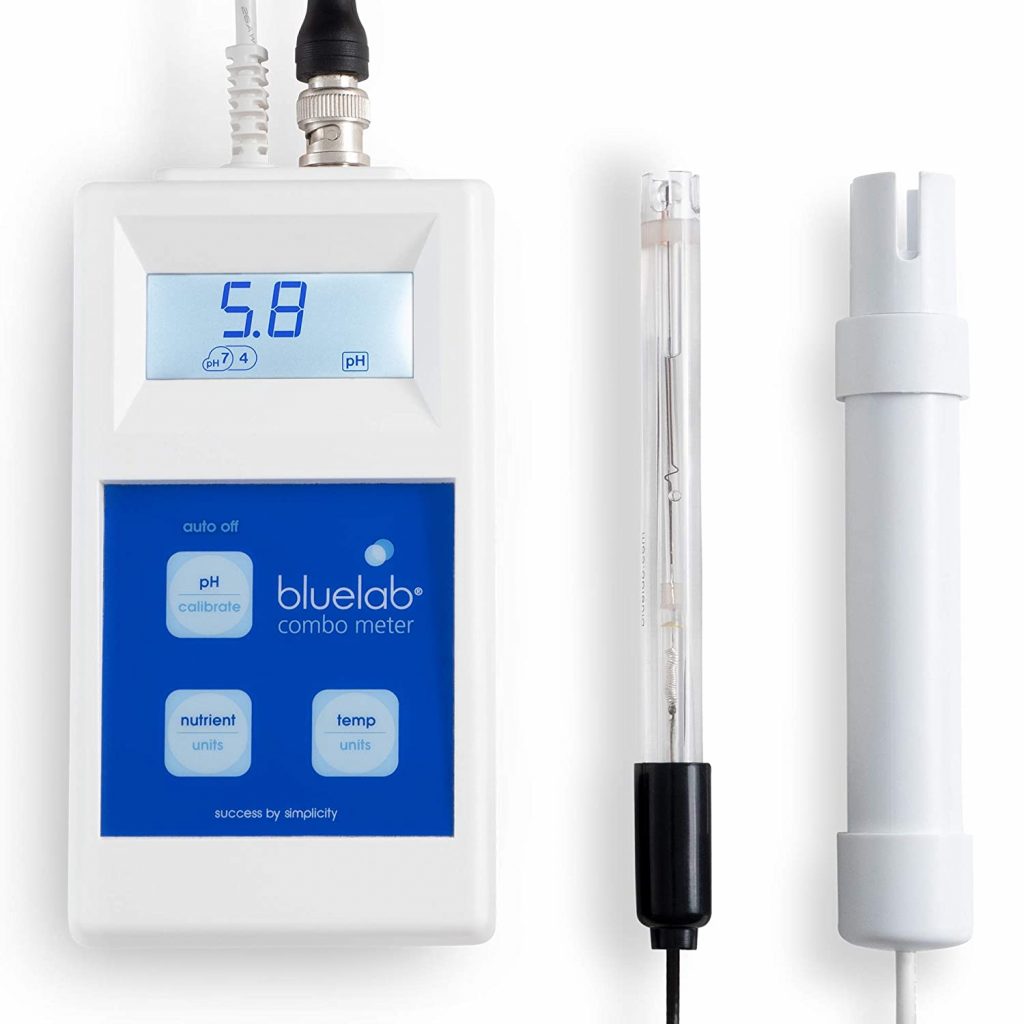 Undoubtedly, this is a very useful and convenient tool for those who want to see their pool water temperature, conductivity, pH levels, etc. quickly and accurately. It comes with lots of beneficial factors that make this unit stand out. Here is some crucial factor to know why it is best for all. Let's see;
Specialty
This combo meter is crucial because it accurately provides data about pool water pH, temperature, and conductivity. It comes with simple two-point calibration and auto temperature compensation that makes this meter a convenient tool. It is designed with a large screen easy-to-read display that shows the readings clearly. Featured with auto-off function system, low battery indicator (notify when charge finish), and units for temperature (°C, °F). also, it has a double-junction replaceable probe for giving highly accurate data.
Durability
The Bluelab combo meter comes with reliable and renowned support. It is proudly designed and made in New Zealand. Designed with quality full materials to help with regular use in varying grow environments. This sturdy and viable production stays the same after a long time and lasts longer. The double junction probe decreases build-up on the probe to extend the meter life.
User-friendly
It is designed with growers and for growers. That's why you can use and maintain it effortlessly. This combo meter is strong and user-friendly, helping you to get on with the tasks of everyday growing.
How does the Netcom combo meter improve? –Bluelab vs Hanna Instruments
Let be honest, both Bluelab and Hanna Instruments provide good and durable products. But Bluelab is known for their quality products. This Bluelab combo meter is a great option to measure pH, temperature (°C, °F), and conductivity (EC, CF, 500 mg/L, 700 mg/L) of the water. It doesn't require calibration for conductivity and temperature. Has an auto switch-off mode, low battery indicator but Hanna Instruments don't have these features.
Where you use the combo meter?
The Bluelab combo meter is used to measure water pH levels, temperature, conductivity within the water or a solution. It can be used to measure TDS (EC) of water for the pool, drinking water, hydroponics, brewing, and growing.
How you use Bluelab METCOM Combo Meter for pH combo meter?
It is not so difficult to use and manage. When you need to take a measurement, just place your pH probe and conductivity/temperature probe into the solution. After few moments, the determined reading will be displayed on the large LCD screen. Since this combo meter is portable and doesn't require any power supply to run, you can get quick and highly accurate readings whenever you need them.
See also: